Desert Southwest Map

Map Information
Created By: Seldom
Last Updated: June 24th, 2012 3:06pm
Map Coverage:
North: 40°
West: 118° East: 108°
South: 34°
Country: United States
State: Arizona, California, Colorado, Nevada, New Mexico, Utah
Price: Free











Search For Maps
Most Popular Maps
Other Maps By Seldom (See All)
This map works fine on all my handhelds, but it won't display correctly on my nuvi 1490. Version 2.0 is compiled with DrawPriority set to 31, so it will overlay City Navigator. To see City Navigator, disable Desert Southwest.
Version 2.0: Added Forest Service Roads and Trails for Kaibab NF, AZ (north of Colorado River) and Dixie NF, Utah.
Version 1.2a: Extended map to 118 West to include Death Valley National Park and revised maps so that intermittent streams render as dotted lines.
Version 1.1: Added Mac Version and included 1 degree east in Colorado and New Mexico so that the map includes Mesa Verde and Ship Rock.
Routable map of Southern UT, Northern AZ, Southern NV and Eastern CA. Topo, hydrography, and wooded areas from USGS. Roads, POI and trails from OpenStreetMap and my personal tracklogs. Land ownership and park boundaries from BLM state office files. National Parks included: Arches, Canyonlands, Capitol Reef, Bryce, Zion, Grand Canyon, Petrified Forest, and Great Basin. Last upload fixed some trails in Bryce.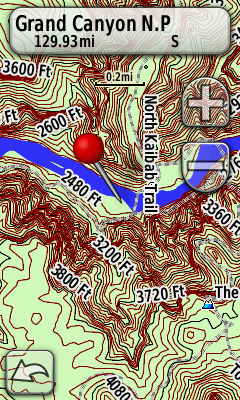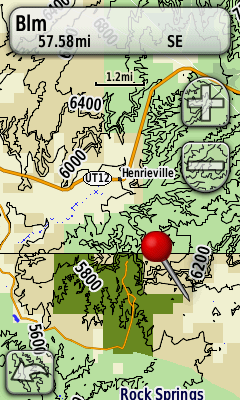 Download Windows Version [633MB] (18017 Downloads)
Download Mac Version [628MB] (5220 Downloads)