Nantucket NOAA Raster Map

Map Information
Created By: -Oz-
Last Updated: June 10th, 2009 11:06pm
Map Coverage:
North: 41.4679°
West: -70.4004° East: -69.9115°
South: 41.1823°
Country: United States
State: Massachusetts
Price: Free!








Search For Maps
Most Popular Maps
Other Maps By -Oz- (See All)
Introduction
The purpose of this venture is to create a raster NOAA maps for use on Garmin GPS units. Raster maps mean the map is an exact replica of a NOAA chart but loses detail as you zoom in or out.

Features
Raster map - Exact copy of a NOAA chart; but it is slower on the GPS and loses detail as you zoom in.
Coverage
This map covers part of the Nantucket Sound ar
Screenshots
Below is an examples of this map on a Garmin 60csx: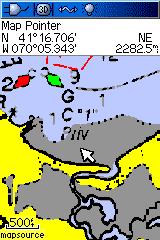 Below is a picture of the map inside of mapsource: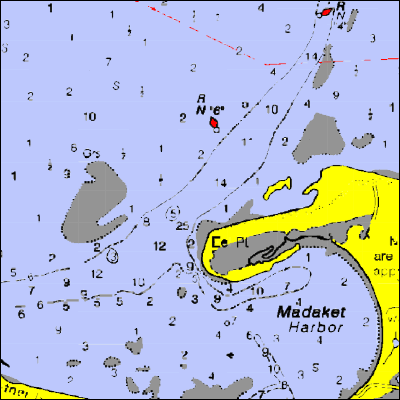 Installation
Two options exist; for windows download and run setup. The map will then appear in Garmin MapSource and can be added to your GPS by selecting it in MapSource and sending it to the GPSr. For Mac download the mac version, extract it and double click the .gmapi file. Map Manager will then install the map for you.
Version 1.00 Released 10 Jun 09
Download Windows Version [5MB] (5097 Downloads)
Download Mac Version [5MB] (1310 Downloads)


GPS Usage
This map can be installed with any other Garmin Maps (How-To Tutorial). Then you simply hide and show other maps until you see the Nantucket NOAA Raster. For more detailed instructions visit here.