Prentice Cooper WMA Trails v2.0, TN Map
Map Information
Created By: eaparks
Last Updated: August 19th, 2012 7:08pm
Map Coverage:
North: 35.1795°
West: 85.5145° East: 85.365°
South: 35.033°
Country: United States
State: Tennessee
Price: Free

Search For Maps
Most Popular Maps
Other Maps By eaparks (See All)
Prentice Cooper WMA Trails v2.0, located approximatetly 8 miles West of Chattangooga, TN. Map has 75 miles of trails and includes 95 POIs for Parking/Staging Areas, Foodplots, Scenic Overlooks, Pond, Official Buildings, and other points of interest. Trails are closed to all OHV traffic during Prentice Cooper WMA designated hunting times. Check locally for open trails before going there to ride.
10-24-11 - v1.0 Original version
8-19-12 - v2.0 improved accuracy of Sheep Rock Rd. and Hemlock Branch Rd. and added 1 new trail between Maple Branch and Short Creek Rds.
8-21-13 - Added Map image
Trails are color coded per trail difficulty, as follows: (see readme.txt file, also).
Yellow line - Tower Drive (main gravel road)
Green line - Easiest Trails (includes gravel roads)
Blue line - Intermediate Trails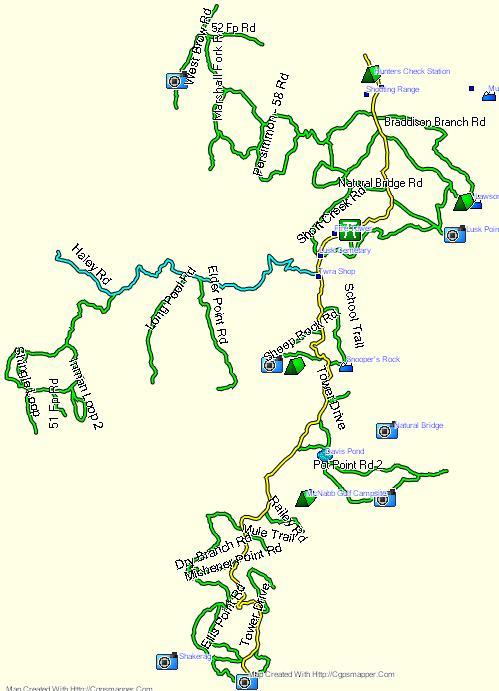 Download Windows Version [186kB] (436 Downloads)